Starting a career in aviation
We often hear from people working in aviation, in all sorts of uniformed roles. We've explored some of the most popular career choices in aviation, so you too can pursue a job in this sector.
The aviation industry offers a huge variety of roles that require vastly different skillsets. As a major form of transportation, the interest in air-travel remains sky-high, and this is reflected in the sheer number of people applying for positions within the sector.
Most jobs in aviation call for changeable shift patterns which don't suit everyone; however, the included benefits of discounted travel and the opportunity to visit new places as a career make it a fantastic industry to get involved with.
We've explored the entry routes and requirements into three of the most popular career options in aviation, air traffic controller, cabin crew and airline pilot.

Average Yearly Salary
Training - £13,000 - £20,000 depending upon stage and postings
After Completion - £32,000 - >£100,000 depending upon experience
Working Hours
Air traffic controllers generally work on shifts, which can cover any day of the year.
Shift work usually comes in blocks of 2 hours, followed by a 30-minute break.
Entry Requirements
NATS offer development programmes for young adults applying for the role of air traffic controller, applicable to:
College leavers
University students on a placement year
Graduates
5 GCSES including English & Maths (Grade C and above)
Must be over 18 years of age to apply
A degree is not required but may be beneficial to demonstrate analytical skills
Applying
Applying to NATS requires passing 5 separate stages:
Stage 1 – Online test
Verbal & numerical reasoning
Stage 2 – Online test
Spatial & diagrammatic reasoning
Stage 3 – Assessment centre
Knowledge test based on information sent prior to assessment day, followed by computer-based assessment and personality test.
Depending on success of prior stages, a final computer-based test follows in the afternoon.
Stage 4 – Assessment centre
Depending on success of prior stages, the final assessment centre involves a competency test, personality profiling interview and a computer test.
Medical & Security Clearance
When applying to be an air traffic controller you will also be required to pass a European Class 3 medical certificate and security clearance.
Stage 5 – NATS college
Upon acceptance to NATS college you will begin training for the role of air traffic controller. This is a competitive role, on average around 25 people pass through the application and assessment process to go to NATS college.
Length of Training
The entire application process, from the start to qualifying as an air traffic controller, takes around 3 years.

Day to Day Activities
Maintaining contacting and relaying information with aircraft
Allocating cruising level of aircraft
Providing weather updates to pilots
Handling aircraft movements in unexpected scenarios, such as emergencies or unexpected congestion
Ensuring minimum distances are maintained by aircraft and directing movements of planes at airports.
Managing approaching aircraft to airport
Controlling movements of aircraft at airports, runways and terminals
Directing movements of vehicles at airports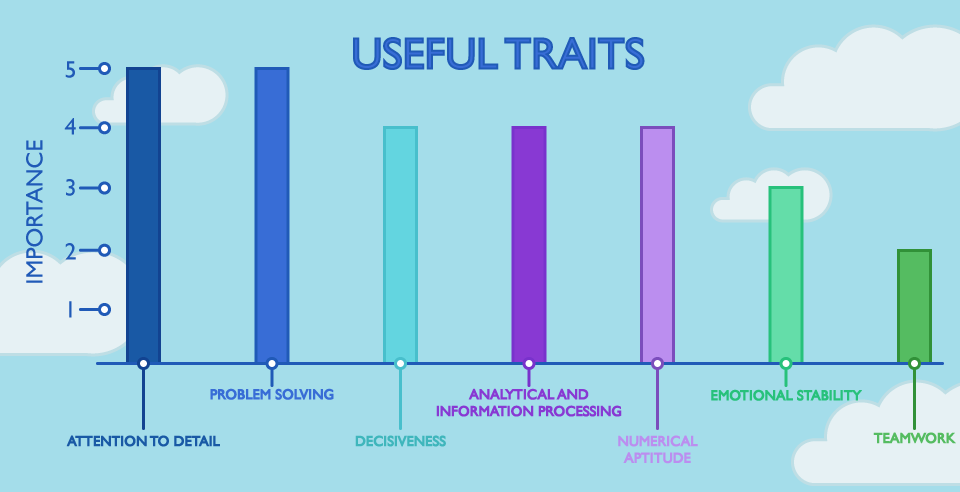 In order to qualify for NATS training you will be required to demonstrate:
Great communication skills
Logical thinking sustained over long periods of time
Quick thinking and responses in emergencies
Proficiency with technology
Career Progression
There is plenty of room for career progression as you gain experience as an air traffic controller, with the option to work at busier national airports in a managerial or training role.
Useful Resources
https://www.nats.aero/careers/trainee-air-traffic-controllers/
https://nats.aero/blog/2013/06/infographic-becoming-an-air-traffic-controller/
What to Read
The Guardian – How do I become an air traffic controller?
The Telegraph – What is it like being an air traffic controller?
Sources
https://www.prospects.ac.uk/job-profiles/air-traffic-controller
https://www.nats.aero/careers/trainee-air-traffic-controllers/how-to-apply/
https://nationalcareersservice.direct.gov.uk/job-profiles/air-traffic-controller

Average Yearly Salary
£12,000 - £14,000 starting base, with hourly payment in-flight, and commission on sales.
Working Hours
Cabin crew generally work in shifts; however, the timing and duration of these shifts is dependent upon routes and can be changeable.
Cabin crew may work on short-haul, or long-haul routes.
Entry Requirements
Must be over 18 years old to apply (21 for some airlines)
GCSE qualifications (A*-C) in English and Maths
Able to swim
Valid passport
Clearance from the Disclosure and Barring Service (DBS)
Applying
You should first conduct some research into which airline you are looking to apply for, as the application process can differ between companies.
Some airlines will require online tests or coursework, which takes place before a rigorous training programme. This covers elements such as health and safety, customer service, flight specific training and a swimming test.
Length of Training
If accepted for a cabin crew role you will undergo training for your specific airline. This normally lasts 1-6 weeks. If you pass your assessments, you will be able to register and be on your way to working as cabin crew.
Day to Day Activities
Meeting pre-flight about plans and schedules
Ensuring plane is stocked with necessary supplies and equipment
Demonstrating safety procedures and ensuring safety protocols are followed
Serving passengers and ensuring their comfort
Making announcements
Directing passengers in emergency and non-emergency situations
Ensuring passengers enter and exit the plane safely
Writing a post-flight report
Recording food, drinks and goods sales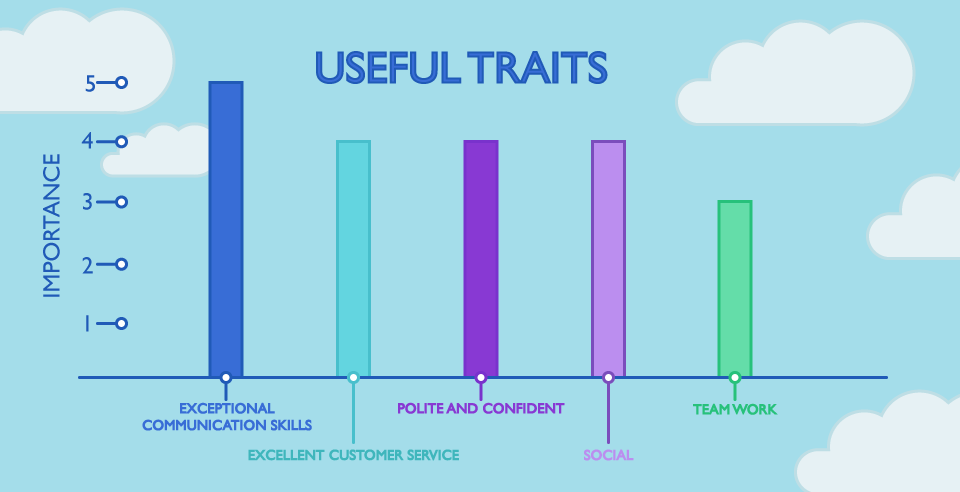 Previous experience in a customer service role is beneficial for a role as cabin crew.
The role can be physically demanding.
Career Progression
With additional experience you can progress into supervisory and senior cabin crew roles, raking on additional responsibilities and leading a team.
As your career progresses you may wish to transfer to ground-based services, such as training for cabin crew roles. Experience with an airline as cabin crew serves as a great foundation should you wish to transfer to a different specialty of the company.
What to Read
Cabin Crew Excellence – A day in the life of a cabin crew
Sources
https://careersuk.virgin-atlantic.com/customer-services/cabin-crew
https://careers.easyjet.com/cabin-crew/training/
https://www.prospects.ac.uk/job-profiles/air-cabin-crew
https://nationalcareersservice.direct.gov.uk/job-profiles/air-cabin-crew
Average Yearly Salary
£22,000 - £ 28,000 when newly qualified
Salary can rise to £140,000 dependent upon experience and role.
Working Hours
Working hours of a pilot will depend on the routes being flown and the airline itself; however, hours can start from early morning to late at night.
Entry Requirements
To become an airline pilot, you require an Airline Transport Pilot's Licence (ATPL). You must be 21 to obtain an ATPL and full-time courses take around 12-18 months. There are also certain entry requirements to take ATPL courses:
You must pass a Civil Aviation Authority Class 1 Medical
4 C-grade GCSEs (or equivalent)
A-level qualifications (Maths, English, Sciences & Languages are preferred)
Background check
There are a number of possible routes to obtaining an ATPL:
"Frozen ATPL" - complete a CPL certification with the ATPL theory. Your ATPL will become unfrozen when minimum flying hours are achieved
Degree qualifications with pilot training
Conversion from a military background
Higher level apprenticeship in professional aviation pilot practice
Pilot training schemes from airlines
ATPL training can cost from ~£60,000 - £90,000. Full or part-time sponsorship may be available from airlines.
Length of Training
Although dependent upon your experience and the route taken, obtaining a frozen ATPL can take 2 years or more.

Day to Day Activities
Pre-flight check of aircraft, including instruments and safety systems
Calculating optimum flight routes
Following instructions relayed by air traffic control
Communicating with crew and passengers about journey progress
Monitoring and adjusting routes based on available data
Writing reports about issues faced in-flight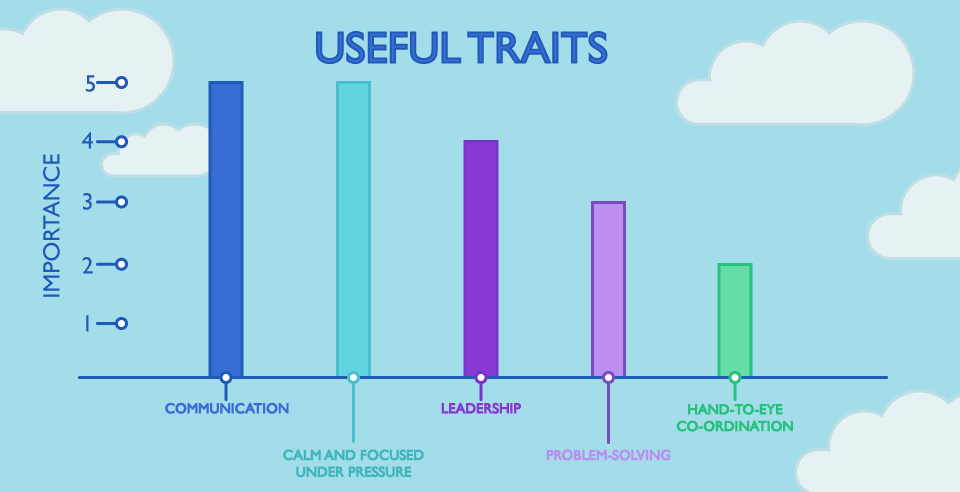 Career Progression
You must first train as a co-pilot to gain your frozen ATPL. Once you complete the flying hours necessary to attain your full ATPL you can qualify as an airline captain.
There are many different airlines that require pilots and you can expect pay increases in line with your experience. There is also the opportunity to become a pilot training instructor.
Famous Examples
Chesley Sullenberger III
Sullenberger landed the US Airways Flight on the Hudson river after the aircraft was disabled by a flock of geese. Despite this incredibly difficult manoeuvre and unorthodox landing, all passengers onboard survived.
The film "Sully", starring Tom Hanks, was made to explore this event and its aftermath.
Useful Resources
https://www.caa.co.uk/Blog-Posts/How-to-become-a-commercial-pilot/ - Advice and information on the steps to become an airline pilot
http://www.airpilots.org/career-matters/careers-information/aptitude-tests/ - Aptitude tests to determine if a career as an airline pilot is suitable.
https://www.caa.co.uk/Data-and-analysis/Approved-persons-and-organisations/Datasets/Lists-of-approved-persons-and-organisations/Pilot-training-providers---ATOs-and-RTFs/ - List of Civil Aviation Authority Approved Training Courses
What to Read
Pilot Career News – A day in the life of a commercial pilot
Flight Deck Friend – The realities of being an airlines pilot
Sources
https://nationalcareersservice.direct.gov.uk/job-profiles/airline-pilot
https://www.prospects.ac.uk/job-profiles/airline-pilot
https://www.caa.co.uk/Commercial-industry/Pilot-licences/Regulations/ATPL/Airline-transport-pilot-licence-(ATPL)-common-requirements/
21 Mar 2018 - 15:19 by Daniel
Share Me