"It was very straightforward to claim and the service was very quick," says Derby Nurse.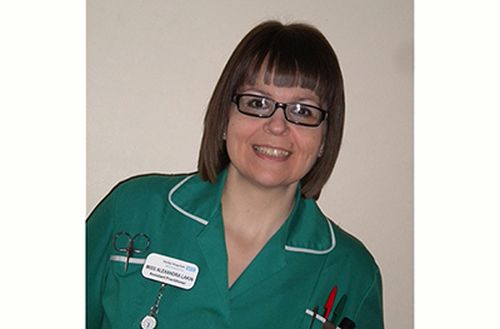 Nurse Alexandra Lakin works 12 and a half hour shifts on the male urology ward at Royal Derby Hospital, so when she successfully applied for a tax rebate for her uniform and Unison union fees through Healthcare Worker Tax Rebate she invested her £80 revenue cheque in some new work shoes.
"For the past six months the new harmonisation of hours shifts have been introduced across the East Midlands and we're now doing 12 and a half hour shifts instead of seven and a half hours," says Alexandra, aged 38. "You are constantly on your feet and you need comfy shoes. People think 12 and a half hours sounds a long time but we're so busy it actually goes so fast.
"I love my work, I love my job, it's been a lifelong dream for me," says Alexandra, who has been at the hospital for 15 years and started her career as a healthcare assistant and is now an assistant practitioner.
"I like to see things through," she explains. "I like to admit patients, see them to theatre and then recovering. I see them every day and build up a relationship, and then I discharge them. I love to see them walking off the ward with a big smile on their faces after all their post-op woes."
The ward speciality has particular meaning for Alexandra, who lost her father to prostate cancer. "He was poorly. If only we'd known more about the symptoms then," she says. "Now we're seeing patients of all ages, even in their 30s, as there's been such an increase in prostate cancer awareness."
Alexandra heard about Healthcare Worker Tax Rebate through word of mouth from her colleagues on the ward – she's now liked it on Facebook. Around 15 of the staff have successfully applied for rebates too.
"It was very straightforward to claim and the service was very quick," reports Alexandra. She claimed for her uniform laundering – she is supplied with three tunics/dresses for work – and her union fees.
When she's relaxing Alexandra pulls on a different sort of footwear to her work shoes. She and her nine-year-old son and her fiancé Anthony go roller-skating at Rollerworld in Derby every weekend.