Tax Rebate success stories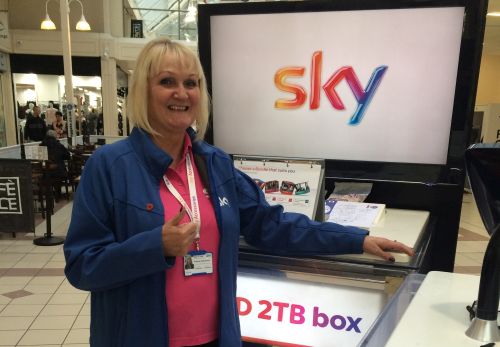 Sky advisor Pauline Westwood used her £888 tax rebate to help a friend with cancer.
"I was actually shocked at how simple the process was. I just had to answer a few simple questions, provide some information about my previous three years' work and that was it! Next thing I knew, £888 arrived. It was really exciting."
Pauline used the money to help a friend in need who was struggling financially as a result of cancer, taking the attitude that she could think of no better way of using money she wouldn't have otherwise had, was it not for Uniform Tax Rebate.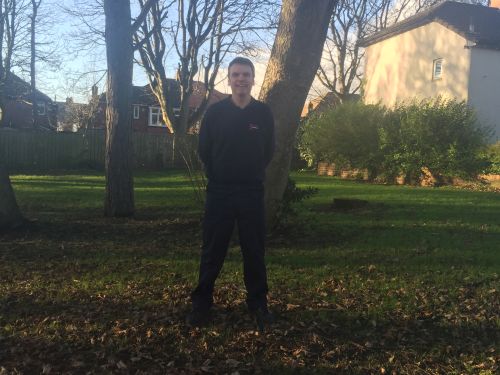 Process worker Paul Redshaw from Newcastle used his tax rebate to treat his daughter to a fun day out.
Paul described the process as: "Prompt, efficient, but most of all, simplified extensively" and said as many as 30 other of his colleagues at the factory have gone on to make their own rebate claim.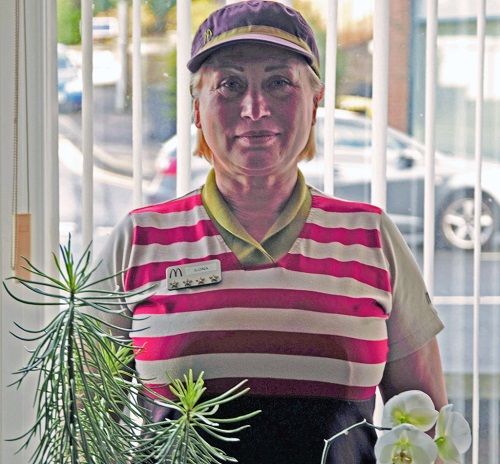 Ilona Norkiene, 59 a McDonald's worker in Dundonald, Northern Ireland got a £150 rebate when claiming through us.
She says, with a smile, ' I would like to say a big thank you to Uniform Tax Rebate. I have recommended their service to others. It seems to me that not many people know that they can claim for their uniform. I certainly didn't. Now I have made sure that everyone at work knows about Uniform Tax Rebate and I have told my family and friends too.'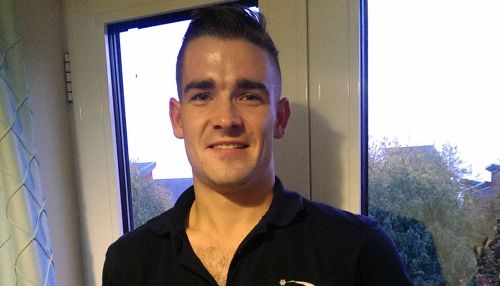 Having received a rebate for over £400, Forklift Driver Miles Laurence said "The forms came through so quickly and the communication from the company has been fantastic. It was a really easy process." Working a very demanding full time job meant he had little time free to spend arranging the claim but was more than happy to let Uniform Tax Rebate to do it all on his behalf.
So happy was Miles with the service, he has even mentioned it to his friends whilst on nights out. '"I told my mates about it in the pub the day after I sent the forms", Miles said, "they are looking into it as well."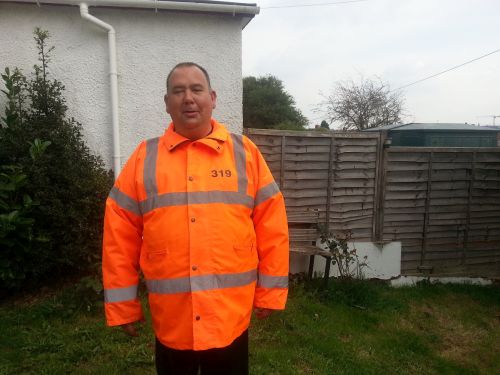 After successfully claiming with Uniform Tax Rebate, Glyn received a rebate of over £250, "It was pretty easy," he says. "I just filled out a form, then they sent me one back. I sent that away and it was done."
"After he got notice of his rebate through the post he recommended Uniform Tax Rebate to his colleagues: "I told one or two people at work. Whether they took my advice or not I don't know. I just left it down to them, told them to try it out.
Click here to read Glyn's story in detail.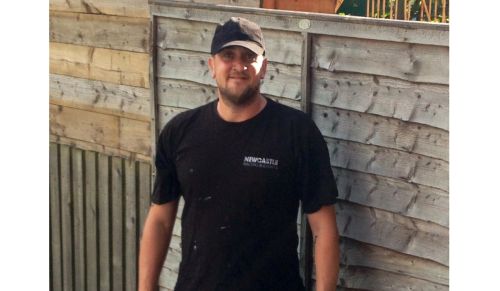 John Parmley, 34, has been working at Newcastle Racecourse in Gosforth for three years and recently enjoyed a small windfall of his own that didn't involve taking a flutter on the horses.
The maintenance officer received a cheque for over £180 in the post after applying for a uniform tax rebate with us and will soon see his tax code adjusted, providing him with a little extra in his pay packet each month too.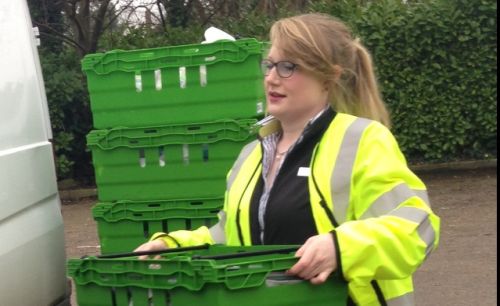 Waitrose worker Sophie was delighted with her tax rebate – and the extra she is getting through her adjusted tax code.

"I've told my colleagues and friends about Uniform Tax Rebate and encouraged them to apply," she says. "The form was easy to fill out, with simple questions and good help for any queries. Having seen the section on healthcare sector rebates, I've also told my friends in the NHS about what they can claim too."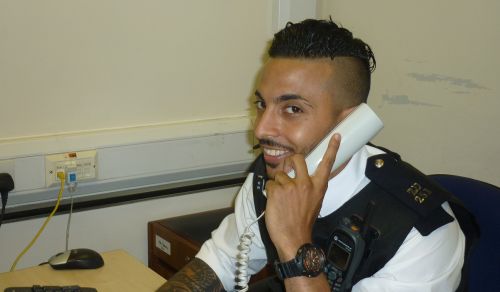 Police Officer Tolga found the £137 repayment he received from Uniform Tax Rebate, has been a welcome boost to his nest egg. There will also be a wedding to pay for.
"I'm going to propose to my girlfriend tomorrow," he admits. "We're going out for a meal with my family. I've got the ring and I'm going to do it the proper way, down on one knee in the restaurant."
Tolga heard about Uniform Tax Rebate scheme through a friend who's a parks security guard. "I didn't even know it existed before. Now I always recommend it to friends myself. It's a nice surprise to get a bit of money back. It all helps."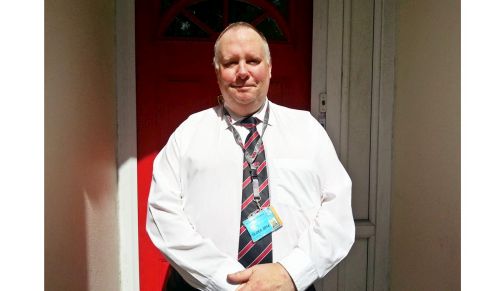 Security guard Andrew Hustler received £385 after claiming through us.
Andrew was so impressed with Uniform Tax Rebate and how simple it was to claim, he recommended them to one of the security guards at The Red Dragon Centre in Cardiff, as well as the rest of his colleagues at Sainsbury's.

"I was surprised actually – the online form was incredibly straightforward and easy to fill out, and they were really helpful."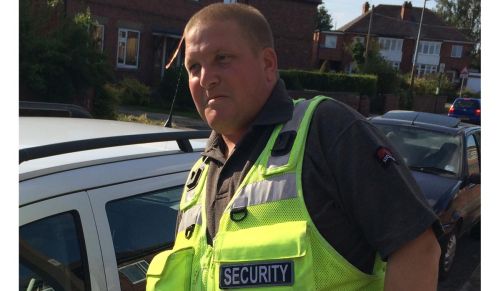 Security expert Mark Julyan was pleased to not only receive a £266.50 rebate from Uniform Tax Rebate, but to also find an extra £50 a year in pay through his correctly adjusted tax code.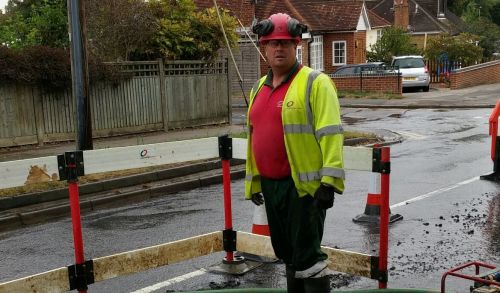 Redhill sewage worker Greg O'Connor incurs extensive costs keeping his uniform and protective clothing clean .Greg was thrilled to receive a Uniform Tax Rebate of more than £400 towards the costs of cleaning his clothes. In fact, it was Dennis' wife, who works at a care home, who told him about the Uniform Tax Rebate.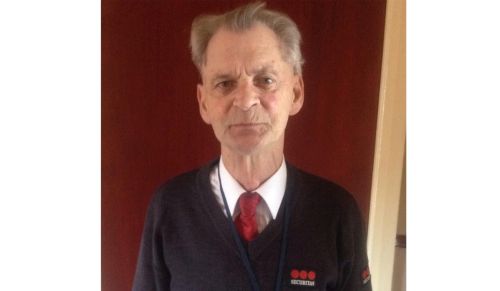 David West, 63 from Stockton-On-Tees knew that he might be entitled to a tax rebate from HMRC for his laundry allowance but couldn't quite believe it when his cheque for over £360 came through the post.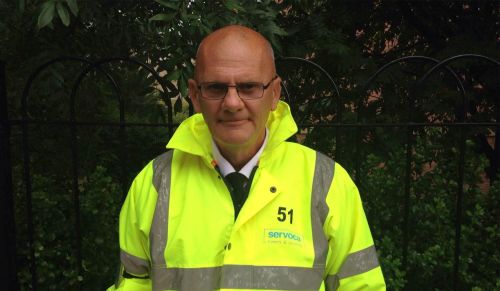 Security guard Alexander Gibson received £270 after claiming through us. "It was a really easy process," he says. "I just filled the form out, posted it to them, and within two or three weeks I'd received the rebate."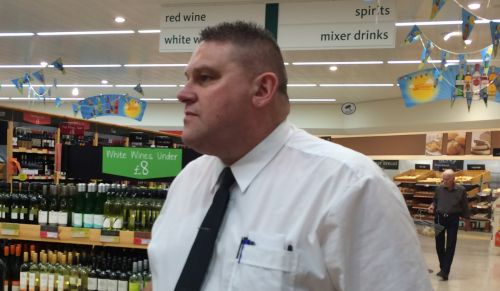 Christopher Gordon is a Security Industry Authority-qualified and registered security officer at Morrison's supermarket. He was very pleased when he learned he could receive some tax relief on his uniform as a 'tool of the trade'.
"It was very easy to claim, the form was very simple to complete and I was so pleased when I received not only a £127 rebate, but also an extra £132 a year into my pay packet as a result of an adjusted tax code."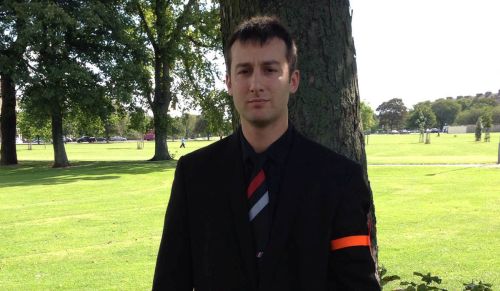 John Telford, Security Guard at the Jamhouse in Edinburgh recieved a £400 rebate claiming through us. Here's what he had to say.
"I'd say go for it – it's easier than applying for a tax rebate. The whole process is just so easy; it's not like a tax rebate where you need to fill out extensive forms, and provide lots of other pieces of supporting information. It's just plain and simple, and it only takes a couple of minutes to fill in. The money comes in just a few weeks - it really is just a very easy process from start to finish."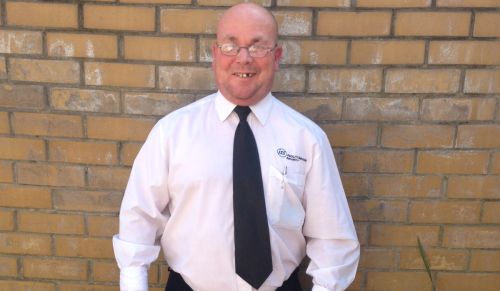 Security Officer John Ketley, 46, was engaged to partner Rachel for three years before tying the knot with the help of some unexpected cash from a tax rebate. After filling in his details at Uniform Tax Rebate online, John received a letter in the post explaining he was due £763 as an accumulation of his entitlement over the years he had been working at the firm.
Here is what John had to say:
"It's hard to believe something that only took a few minutes to fill in had such a big impact and is still helping me out. The money I received made a real difference to our wedding day and it was a totally hassle-free process too, I was very impressed."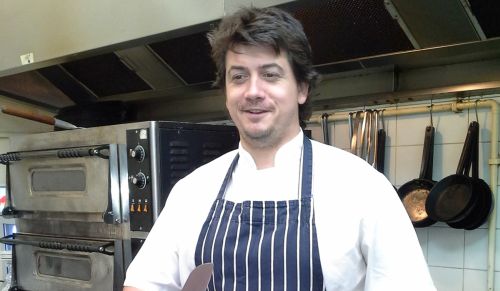 "I couldn't believe how easy it was to fill in the form and so quick. I got all that extra cash in my pocket for so little effort. I claimed for chef's trousers, shoes, aprons and the essential chef knives", said Leigh Booth, head chef at The Vaynol in Abersoch, Gwynedd, North Wales.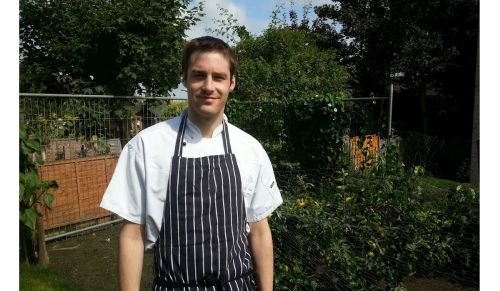 Anthony Franklin, Chef at the Leigh Park Hotel, heard about Uniform Tax Rebate through a sponsored ad on Facebook and decided to claim. After filling out the online form, he received a rebate of just over £420 and now pays less tax each month after his tax code was readjusted.
"It was really easy. All I had to do was fill out the forms, telling them how much I'd spent on my knives, my uniform, things like that. Knives can be really expensive. It depends – my knife box was £40 and then good quality chef's knives can vary from £5 to £160, so it can get quite pricey."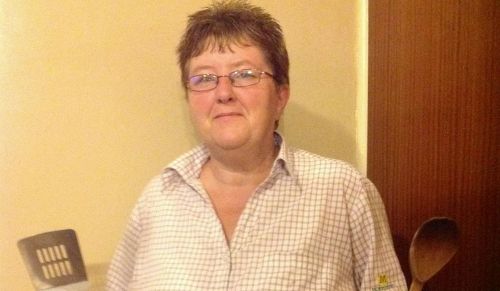 Tracy King, 49, from Portsmouth is a cook at the Morrisons cafe on the Victory Retail Park.

When she saw online that Uniform Tax Rebate could get her money back to help with the washing costs of her uniform, she thought nothing would come of it - until she filled out the forms and received a cheque for £281.08.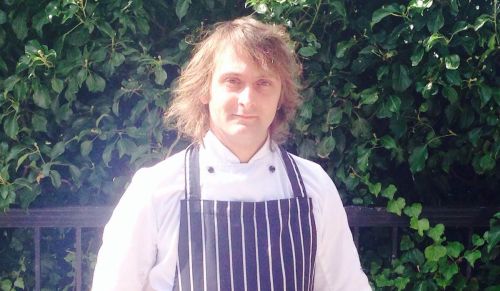 Simon Anderson Chef at Prestonfield House Hotel in Edinburgh received a £350 refund through us. Here's what he had to say:
"At the end of the day, you're getting money back," he says. "I just try to help my friends out and explain that it really is as easy as it sounds. I've recommended it to a lot of people, and I still recommend it to this day."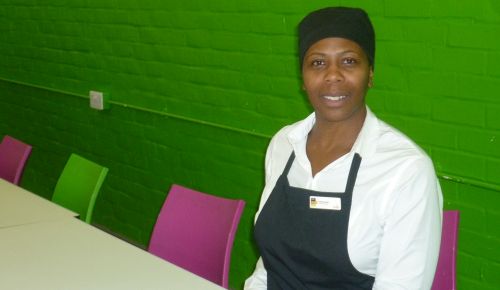 Catering Manager Angela Gray got a rebate of £560 when claiming through us.
Angela received a payment of £560 towards the steel-capped safety shoes and black trousers that she has to wear for work. Also, most importantly, for the white shirts which have to be constantly replaced because they have a tendency to go grey in the wash.
She was also able to backdate her claim for the chefs' whites and a set of knives which she had to pay for in previous positions.
"I didn't spend the money on anything in particular, it was just swallowed up by bills," she confesses. "But make no mistake, I'm definitely glad I got it!"
In fact, Angela was so pleased with her extra 'dough' that she told her head chef about Uniform Tax Rebate. Now he, too, has received a lump sum. "I think he owes me a drink," she agrees. "I must remember to ask him about that!"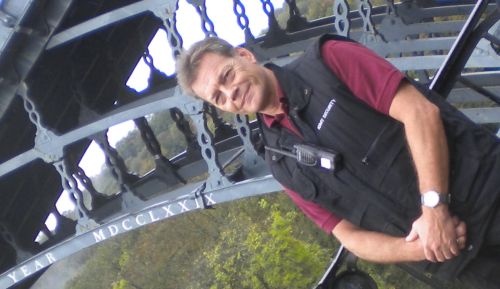 Lance Pettet, security guard from Telford, got a rebate of nearly £100 after claiming through our site. This is what Lance had to say about us:
"I found the Uniform Tax Rebate site very easily. I thought 'that looks alright'. I filled out the form – it didn't need much clicking – and next thing I knew I got a letter with a cheque. It was quick, easy and fast, with great advice. I have spoken to many people in the industry and they are all claiming for uniform cleaning now. It's such a shame it has to be done by word of mouth. The government keeps it to themselves. This allowance is there for us and it should be more well-known. It's very useful."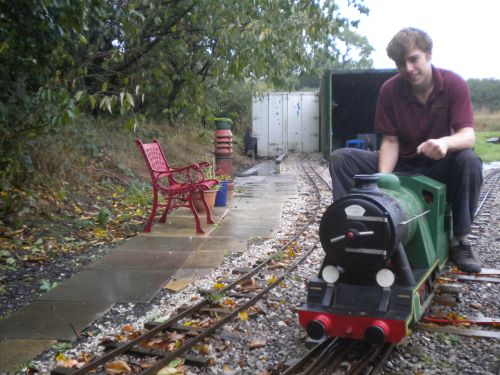 Adam Jeffrey, a Network Rail worker from Stoke, got a rebate of more than £400 after claiming through our site. Here is what Adam had to say:
"I didn't expect to get the amount I did so I'm very happy," says Adam. "I was chatting with a sub-contractor in the pub after work and he showed me the website. It was an easy process, and I also found I was entitled to more money because I do a lot of overtime and discovered I'd paid too much tax. It was a win/win situation."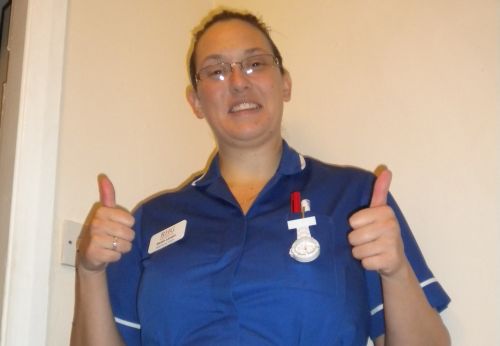 Sarah Larsen, nurse from Lichfield, got a rebate of £250 after claiming through our site. This is what Sarah had to say about us:
"I never knew I could claim for these. It's shocked me how many people don't know about it. I've now shared it with 200 people on my Facebook page. A lot of my friends have claimed too and they're very happy. The claim process was simple and it was quick. I had my rebate within four weeks."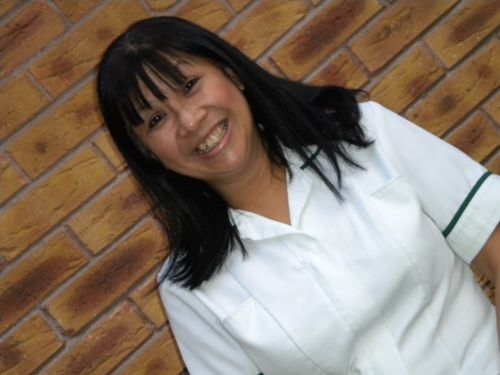 Maggie Hall, a pharmacy technician from Sutton Coldfield, got a rebate of more than £80 after claiming through our site. Maggie was so pleased with her rebate that she passed the word on to six of her colleagues working at Good Hope Hospital in Sutton Coldfield and they have also received tax rebate cheques.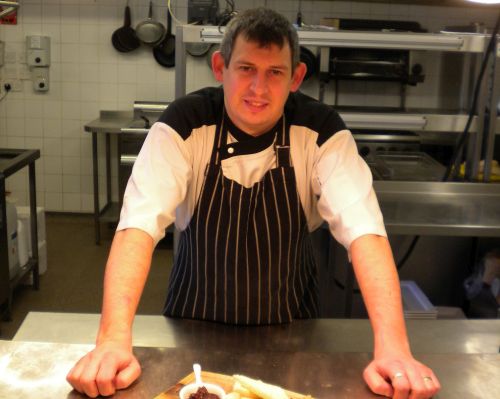 Philip Olivant, a chef from Brewood, got a rebate of more than £100 after claiming through our site. This is what Philip had to say about us:
"Claiming via the website was simply a no-lose situation. A manager here at The Lion told me about it and I've told colleagues too – two have received cheques for around £80 each. It only took me a couple of minutes."