Mental Health Nurse Danielle Smith gets £225 rebate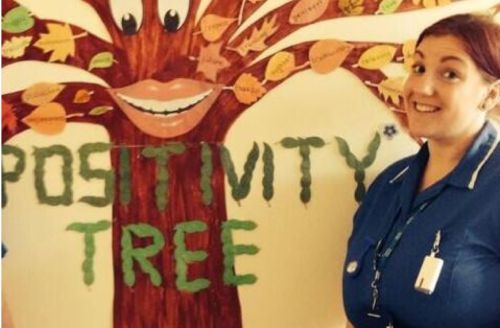 Danielle Smith is a mental health nurse in the Radbourne Unit at Royal Derby Hospital and also the mother of an energetic three year old and has tried many times to get a tax rebate by dealing direct with HMRC, but each time she found she couldn't get any rebate.
"When I found the Healthcare Worker Tax Rebate website, I thought I'd give it a try as I had nothing to lose."
Being a mental health nurse and a mother leaves her with little leisure time, between working full time shifts and needing to spend time at home with her family; trying to chase up HMRC just took valuable time away from her son.
"I work full time shifts and a 3 year old at home so it can be difficult balancing my work and home life - it really is a full time challenge."
Though her job is challenging and has long hours, Danielle loves what she does. Being in the specialised field of mental health nursing, she is not only highly skilled as a nurse but able to diffuse tension and provide a compassionate and warm environment for her patients.
"The best thing about my job is variety, every day on the ward is different. There is such a great feeling that comes from knowing you have helped a person in crisis when everything else has failed - it's really rewarding."
Thanks to Healthcare Worker Tax Rebate she got £224.30 and the money really couldn't have come at a better time. "We'd been struggling financially as the last payment on our family holiday was due and we'd been having mechanical difficulties with the care that meant expensive repairs."
Danielle has been so happy with the Healthcare Worker Tax Rebate service, she is eager to come back for more.
"I would not hesitate to use the Healthcare Worker Tax Rebate Service again in the future. All the hard work of chasing on the phone and the costly paperwork that comes with sending letters as well as the added pressure was all taken away from me."
"The process was great - really easy as the form was simple and straightforward. During the process I was kept up-to-date throughout the process so I always knew what was going on."
"I've already recommended Healthcare Worker Tax Rebate to lots of friends and colleagues. I'm aware that one of them got a rebate of over £500."