Philip's Uniform Tax Refund Story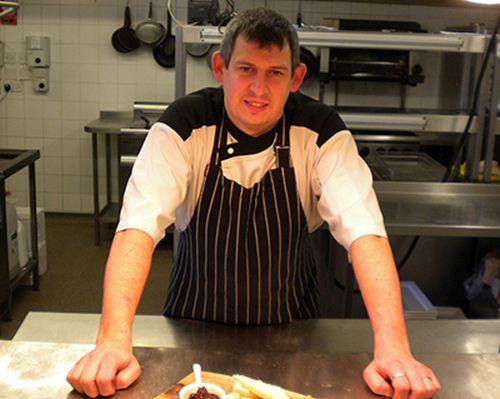 Knives are a chef's most important tool and Philip Olivant, operations manager and head chef at The Lion hotel in Brewood, was able to add to his collection thanks to a cheque from the taxman for just over £100 obtained through Uniform Tax Rebate.
"Top quality knives can cost as much as £100, but they will last for ten years – that's only £10 a year," says Philip, who also claimed for laundering his chef's uniform and safety shoes.
"Claiming via the website was simply a no-lose situation. A manager here at The Lion told me about it and I've told colleagues too – two have received cheques for around £80 each.
It only took me a couple of minutes."
He has also has his tax code adjusted enabling him to take home an extra £18 a year.
Philip, 38, has been a chef for 18 years and has worked at The Lion for two years, although his work has taken him to more far flung places than Staffordshire. He spent four years working in the Cayman Islands, which perhaps accounts for his love of seafood – especially tuna and snapper.
"I love being in the kitchen," he says. "I'm here from 8am to 11pm six days a week – 12 to 14-hour days are standard. When I have free time I do absolutely nothing except perhaps take the kids to school!"
Philip has a team of four – and it's a friendly atmosphere in the kitchen, nothing like a certain TV chef, although Philip points out "there are chefs like Gordon Ramsey, but if you have three Michelin stars then everything has to be perfect every time, the pressure is really intense".
A love of food wasn't what prompted Philip to get into his profession, although it's something he soon developed. "I was standing in a queue with my dad at Stafford College waiting to see about career options, then someone came along asking if anyone was interested in becoming a chef. No queue for that. I'd had a job washing up in a pub so it sounded interesting. That's how I started."