Michelle's Uniform Tax Refund Story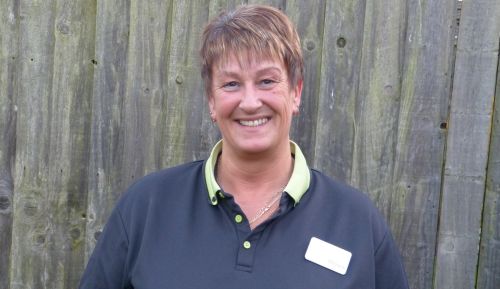 Michelle Tracey Potts started working in Retail when she was 17 years old at Littlewoods, almost 30 years ago. Until very recently she had no idea she could claim for the hundreds of washes her uniforms has undergone over the years.
"I just happened to be online a few months back and saw an advert for the website. Before then I'd never even heard of Uniform Tax Rebate. In a few clicks I was filling out the form and a couple of months later I received a cheque for just over a hundred pounds."
Michelle put the money towards a family holiday to Mimosa, Turkey for her partner and two step-sons.
"The extra money really came in handy for fun excursions like going on boat trips and arranging a turtle spotting tour."
Michelle, who now works for M&S in Operations, was so happy with her rebate that she went on to tell eight more people, all of whom also went on to claim.
She laughed, "I told a lot of people at my work but in all honesty I told anybody I thought it would help. I told friends at the NHS, Specsavers, anyone I thought would benefit from it."
The retail worker spends a lot of time helping people, not long ago she even went the extra mile, quite literally, when she went sky diving to raise money for children's sport kits which she described as, 'terrifying'. One of the things she says she loves about her job is all the different charity events that M&S does.
"I'm very lucky, I love what I do. I have good friends at work and the managers there are great. Quite regularly we host or arrange charity drives and it's good to be able to give something back. The reason I wanted to give this testimonial is I think this is a great service and I want to get the word out to other people."
We'd like to thank Michelle for selflessly giving up her time to help spread the word and wish her all the luck in the world for her future fundraising efforts, hopefully for her that won't mean jumping out of anymore planes!
How to claim: You can use the handy online calculator below to enter your details and make a claim within five minutes.