Miles' £400 Uniform Tax Refund Story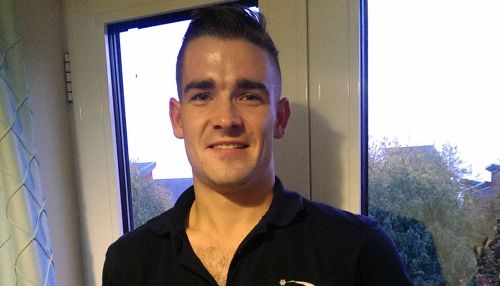 When Milton Keynes based 23 year old Miles Laurence saw an advert for Uniform Tax Rebate on Facebook, this was the first he heard about claiming a tax refund for his uniform and tools. Unsure if he was even entitled to make a claim, he entered his details through the Uniform Tax Rebate website and was sent forms to complete within a few days.
Miles was working for Reed as a Fork Lift Driver, a role that meant he spent much of his day covered in dirt and dust. His overalls and polo shirts took a lot of cleaning to remove the daily dirt. Although initially unware of the potential tax rebate he was entitled to, Miles was surprised to found how easy it was to make the claim.
Having received a rebate for over £400, Miles said "The forms came through so quickly and the communication from the company has been fantastic. It was a really easy process." Working a very demanding full time job meant he had little time free to spend arranging the claim but was more than happy to let Uniform Tax Rebate to do it all on his behalf.
So happy was Miles with the service, he has even mentioned it to his friends whilst on nights out. '"I told my mates about it in the pub the day after I sent the forms", Miles said, "they are looking into it as well."
Miles is hoping to spend his tax rebate on either a new television or towards a much needed 'winter sun' holiday, to escape the colder weather.
How to claim: You can use the handy online calculator below to enter your details and make a claim within five minutes.