Unison Tax Rebate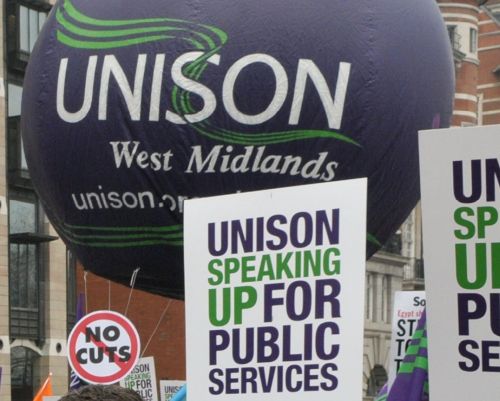 Jobs in healthcare cover a vast range of work with all staff playing vital roles in service delivery. If you pay subscriptions to Unison you may be due a tax rebate and Healthcare Worker Tax Rebate can help you secure some of your hard-earned cash back.
In 2007, Unison agreed a deal with HMRC (Her Majesty's Revenue & Customs) to let members in the following "qualifying" sectors claim tax relief on their subscriptions:
Nursing sector
Ambulance sector
Voluntary sector
Professional and Technical 'A' sector
Professional and Technical 'B' sector
Senior and General Manager sector
If you worked in any of these sectors – for more details on A and B sectors see below – you can claim tax relief on your Unison subscriptions. The union's subscriptions are linked to the amount you earn and, depending on this, you could be due up to £75 per year in tax back.
Can I claim for anything else?
You may also be able to claim for some of the expenses of doing your job, such as:
1. Upkeep of uniform and specialist clothing
If you wear a uniform and you are required to wash it yourself you can claim a flat rate allowance for this. It's typically worth between £12 and £25 per year.
2. Registrations for regulated professions
If you are part of a regulated profession you may be required to pay a registration fee. These are to bodies such as the NMC (Nursing and Midwifery Council), HCPC (Health and Care Professions Council, formerly the HPC), GPhC (General Pharmaceutical Council) and the GDC (General Dental Council). Typically this is worth around £20 per year in tax, however, depending on your job and the amount of tax you pay, it could be worth more than £200 per year.
3. Other professional memberships
You can also claim for membership of organisations such as the RCN (Royal College of Nursing), the RCM (Royal College of Midwives), the SoR (Society of Radiographers), IBMS (Institute of Biomedical Science), RPS (Royal Pharmaceutical Society). Typically these subscriptions are worth £50 to £60 per year in tax.
You can find a full list of the qualifying bodies on HMRC's website: HMRC list 3

Can I backdate my claim?
You can backdate your claim over the previous 4 tax years, even if you've had several jobs or left your qualifying job. For the current and future tax years you can get tax relief through your tax code which means you'll get a bit less tax deducted from your pay packet.
How do I claim?
Just click on the box below and enter your details to get the forms to claim. It's really easy to do and you can complete your part of the claim in less than FIVE minutes.
Appendix – Qualifying Sectors
Nursing sector
This covers the whole nursing family including nurses, midwives, health visitors and healthcare assistants working in the community, schools, mental health, dentistry, GP practices, learning disabilities, maternity care, hospitals and the prison service.
Ambulance sector
This covers all grades of ambulance staff and paramedics serving in every ambulance service across the United Kingdom.

Voluntary Sector
This covers members who work for a non-NHS voluntary sector organisation (such as a charity, community group or social enterprise) providing services such as home, residential or day care, or rehabilitation and social work.
Senior and General Managers' sector
This covers heads of services, directors, assistant directors, professional managers, organisers, co-ordinators and team leaders within the NHS and its support services.
Professional and Technical 'A' sector
This covers members who, prior to Agenda for Change, came under the PTA section of the Whitley Council pay structure, including members working in areas such as art, music and drama therapy, occupational therapy, speech and language therapy, physiotherapy, psychology, orthoptics, dietetics, chiropody and radiography.
Professional and Technical 'B' sector
This comprises professional and technical staff covered by the old PTB Whitley Council pay structure working as operating department practitioners and assistants and those working in anaesthetics, chaplaincy, counselling, dialysis, estates management, optometry, phlebotomy, podiatry, prosthetics and orthotics, sexual health, healthcare scientists including clinical scientists who work in biochemistry, gastroenterology, haemotology, haemostasis and thrombosis, microbiology, immunogenetics and histocompatibility, immunology molecular genetics, medical physics, respiratory physiology and clinical engineering, cytoscreeners, laboratory support staff and perfusionists, technicians/technologists who work in anatomical pathology, audiology, dentistry, physiological measurements and cardiology, gastroenterology, hearing, respiratory, medical physics, engineering, renal, physiology, neurophysiology, and medical illustrators and photography, dental auxiliaries, hygienists and therapists, pharmacists, pharmacy technicians and pharmacy assistants.