Primary school Teacher Kerry treats herself with tax rebate payment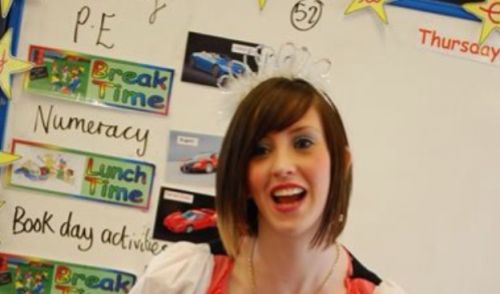 Primary school teacher Kerry Grosvenor recently became a mum for the first time, which meant the income tax rebate she secured through Teacher Tax Rebate came in very handy.
Not only did she receive a refund for her union fees, she also found she was richer by an extra £20 per month after her tax code was adjusted.

"It was brilliant," said Kerry. "I had no idea I could claim for my union fees until I saw the Teacher Tax Rebate advert on Facebook and I just applied. I had thought my tax code was up to date. "

"I spent the money on baby stuff and a little treat for myself. It came in so handy. I'm very happy!"

Kerry told her colleagues about Teacher Tax Rebate and they have successfully made claims, with one PE teacher also receiving a tax refund for sports equipment.
Kerry, currently on maternity leave, has taken her baby, Jack, into school in Harborne, Birmingham, so her pupils could see him.
"The kids made such a fuss of him that I felt like a famous person, it was fantastic," said the proud mum.
Kerry has been teaching for seven years: "I always wanted to be a teacher," she said. "When I was at university I specialised in art. Then I became a teaching co-ordinator, then an ICT co-ordinator – computers are amazing for every subject now, including art. I love drawing for the kids in class. "

"I do a lot of art around the house too, especially plaques. I love pop art and bright colours and cartoon characters. If I wasn't a teacher I think I'd be a children's book illustrator!"